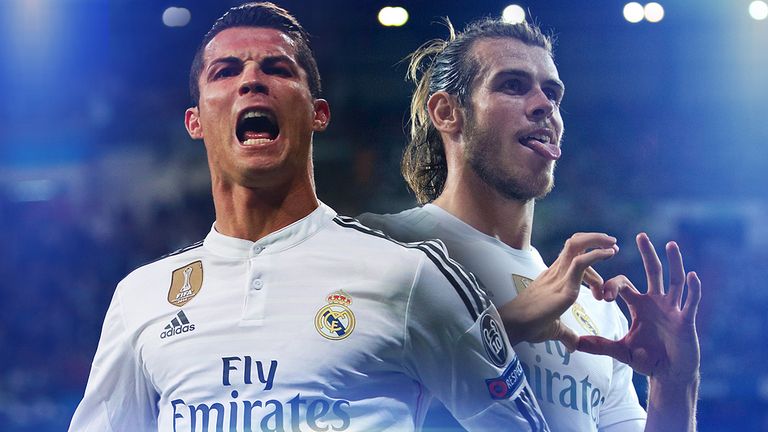 More half of the top 30 highest-earning football clubs in the world play in the Premier League – but Spanish sides Real Madrid and Barcelona lead the way.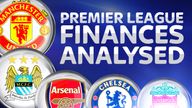 Premier League analysed
How do the PL's top five performing clubs fare
The 2016 Deloitte Football Money League – detailing the 2014/15 season – measures a club's earnings from matchday revenue, broadcast rights and commercial sources, and ranks them on that basis.
Real Madrid retained their place at the summit for the 11th year in a row, having generated £439m.
The club actually saw a £4.3m fall in broadcast revenue but significant gains in commercial revenue and matchday income made up for the loss.
Manchester United remain the top-earning Premier League club, bringing in £395.2m. However, that total is £38m down on their 2013/14 figure and the Old Trafford outfit have slipped one place in the overall ranking to third.
United's absence from the 2014/15 Champions League contributed to them being overtaken by that competition's winners, Barcelona (£426.6m, up £21.2m).
Manchester United have been tipped to top the Money League next year, though. Tim Bridge, Senior Manager at Deloitte, said: "Despite a reduction in revenue year-on-year, the fact that Manchester United remain in the top three of the Money League demonstrates the underlying strength of the club's business model.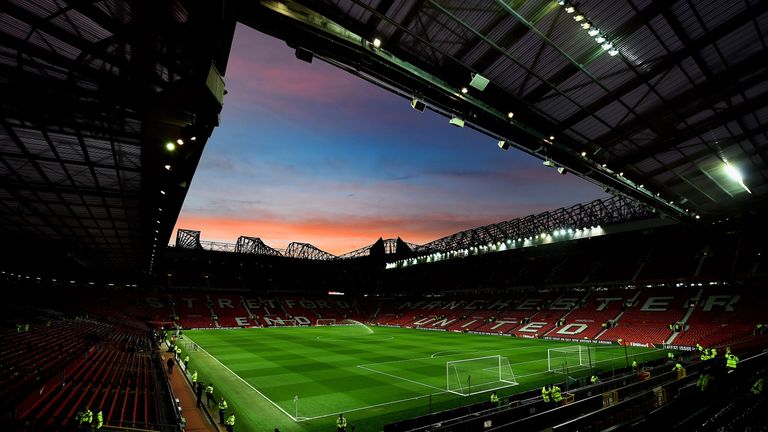 It would not be surprising to see Manchester United top next year's Money League for the first time in 12 years, with the club forecasting revenues of around £500m.
Tim Bridge, Senior Manager at Deloitte
"The return to Champions League football [in 2015/16], as well as the commencement of a number of significant commercial partnerships, will only strengthen the business in 2015/16. With this in mind, it would not be surprising to see United top next year's Money League for the first time in 12 years, with the club forecasting revenues of around £500m."
Chelsea (£319.5m) also fell one place to eighth after a decrease of £4.9m in earnings, but Arsenal (£331.3m) climbed to seventh after adding £30.8m to their 2013/14 figure.
Manchester City (£352.6m, up £4.3m) and Liverpool (£298.1m, up 42.3m) maintained their sixth and ninth places, respectively.
There were also three Premier League clubs making their first appearance in the Money League top 30 – with Leicester City (£104.4m), Crystal Palace(£99.5m) and West Bromwich Albion (£96.3m) joining the elite.
In total, there are 17 Premier League teams in the top 30, including WestHam (£122.4m), who rose to 20th place.
Overall rise
The 20 highest-earning football clubs in the world generated £5bn of revenue last season, an increase of eight per cent on the previous year.
Dan Jones, partner in the Sports Business Group at Deloitte, points out that the list is dominated by clubs from Europe's leading leagues: the Premier League, La Liga, Bundesliga, Serie A and Ligue 1.
"The 2014/15 Money League has been another year of growth for the 'big five' European leagues," he said. "However, we have also seen a slowdown of growth from the top five clubs, with revenues growing by just four per cent year on year, compared to 11 per cent in the previous edition.
"It may be hard for new clubs to break into the top 10 in the short term, given the €43.3m revenue gap between 10th and 11th place."
Source:Sky
Follow us on twitter @MidWest_Journo
Copyright 2019 The MidWest Journal. Permission to use quotations from this article is granted subject to appropriate credit being given to www.themidwestjournal.com as the source.